As part of the CTR group we have strengthened the "Metabolites in Safety Testing" package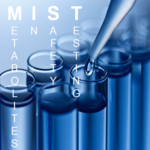 with GLP bioanalysis, offered by our sister company Lablytica.
MIST evaluation from candidate selection to Phase III, including metabolite exposure comparison, aims to identify risks well in time along drug development and to understand how to mitigate the risks. The crucial metabolite exposure comparison study (MIST analysis) reveals unique or disproportionate metabolites without absolute quantification and without the need to initially understand their relative level. At a certain point there might be a need to confirm disproportionality for a potential metabolite that was revealed in the MIST analysis. This would then require GLP bioanalysis. This can now be offered by our sister company Lablytica.